Monthly Newsletter – July 2020
Hello All,
This is our second monthly newsletter and the number of people on this list has grown substantially which is humbling for a small startup trying to create awareness without a marketing budget. We continue to post simple and practical content and this monthly newsletter offers a recap, summarises other offline activities and additional commentary.
Everyone Business Needs This
I've always known that I sleep and breathe risk management, but I even shocked myself when I went to bed one one weekend evening. With lights out and pretty relaxed, I picked up my phone and started typing – and out came what has turned into a poem!?! Forgive me if it broke any poetry standards as I've never written a poem since early school days. Kidding aside, the message is important as the risk industry is in desperate need of change while the world is facing a crisis unlike anything we've seen. I've since turned the poem into a 2 mins video which brings a smile to my face.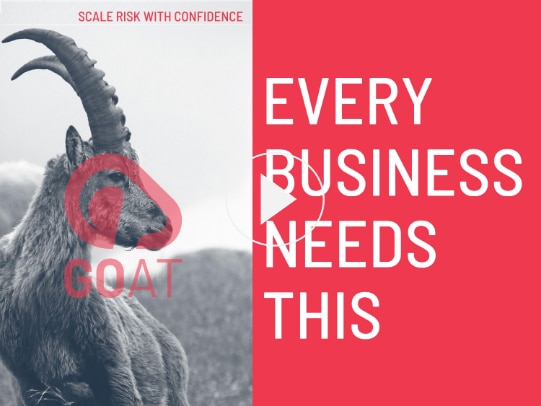 Five BCP lessons from Covid 19
I know we've read a lot about Covid19 and it's a depressing topic but the crisis is dynamic and changing. In the UK, businesses and society are cautiously easing out of lockdown and our government is encouraging workers to go back to the office. Many risk professionals are now writing up lessons learned and incident reports. This article was published by Strategic Risk and reposted on our own website for those that aren't SR subscribers looks at the response in terms of Business Continuity and broader considerations. I believe the situation is still far from ending so we must bank some learnings, try to get caught up on any work backlogs and plan for reopening, potential second waves or new lockdown measures.
On the topic of reopening, I have been advising on Covid19 risk assessments and am working with a company called Shieldworks who supply commercial grade safety products. Mention Danny Wong from GOAT and I'm sure they will look after you.
Turn your box ticking risk register into the CEO's essential tool

I publish articles and blogs on Linkedin regularly, but for some reason, this article had more than 4x more reach than anything I have ever posted. I know many of these are real views because the article includes a downloadable risk detail template that I've used for many years in place of the risk register. It is also the template to which GOAT is built, as I know how fiddly it can get when incorporating key risk indicators into risk registers.
Read Article and Get Downloadable Template here
The CEO Mindmap

Another short but popular piece on Linkedin, is this article that I shared outlining a recent interaction that I had working with a newly promoted CEO. I love surprising people with simple ideas presented in a slightly different light.
Final thought
Risk is clearly all around us. There will be solutions, products and ideas that match the current situation and hopefully soon this chapter will be behind us. We don't know what lurks around the next corner. What we know for sure, is that something will definitely come up, and the fundamental ideas around risk management will help. By engaging more people with risk, by using data in decisions, by keeping things simple, by better empathising with people and stakeholders, by pushing the status quo, by being transparent, by performance managing our risks.
Sound good? But we need to turn the ideas into actions, and then from the actions see the outcomes. This is what GOAT Risk, our software platform does. It takes everything else off your plate so you can focus on managing relationships with stakeholders and risks in the business. We also know budget is a concern and we've taken this hurdle away by pricing GOAT Risk from £12/mo for 5 users. If you're still not sure, you can click here for a 30 day free trial, there really is nothing to lose and so much to gain.
Find out more about GOAT Risk here
PS. We are completely reliant on word of mouth, so if everyone on this list forwards this e-mail to 3 contacts, then we will have a chance at making a real difference for the risk profession.